Refreshingly successful
An idea needs people to make it come true.
Here you'll find out what successful RINGANA partners think about their work and why RINGANA is a unique chance to achieve personal and financial freedom.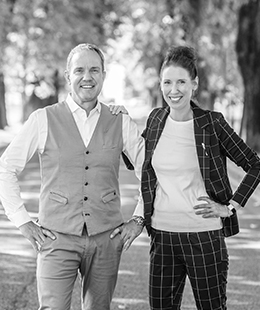 Sissy Kraus & Berthold Wett (RBT Geraths)
Mondsee, Austria
Our father Bernhard Geraths discovered the name "RINGANA" in 1998 in a brochure for a hotel run by the Wilfinger family. Right from the start, our entire family loved the products and the business idea. We immediately sensed that RINGANA was something special. With its "Fresh" USP, it is simple and easy to win people over, and we have been living in personal and financial freedom for many years already. We already reached the highest possible point of our marketing plan, Target Level 10, as long ago as 2006 and have already fulfilled the criteria 13 times. Full steam ahead with maximum motivation, setting out clear goals, and thus enthusing and infecting other people. We practice mentorship with people on an equal footing, and we are very proud and grateful for our shared success. Because you can't achieve great things alone, only with others. We are completely focused on the Vision 2020. Our aim is to have at least 50,000 fresh, enthusiastic people on our team.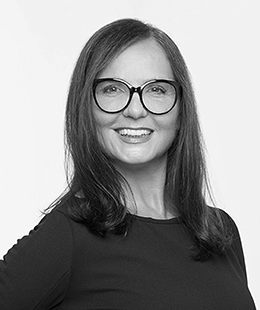 Lydia Werner
Trumau, Österreich
I don't see my RINGANA business as a job, but a vocation. My great passion is accompanying people to success and having the privilege of leading them. It has given me and many people in my team a financially independent, free life. Together we are making a valuable contribution to society, the economy and the environment. Carrying RINGANA out into the world not only makes sense to me, it is a duty for all of us – for me, my team and my managers. Together we are exploding the bounds of the imaginable. Five and six-digit monthly income for myself and my team Partners is not only more than I could have imagined at the outset, it is also a wealth that allows us and our families to lead lives that many other people can only dream of. I am truly grateful for that. And that's why I want to pass on what I have been given. I want to inspire people to dream and show them that they can achieve the same. The Vision 2020 is a clear commitment. The vision of taking RINGANA out into the world is my passion.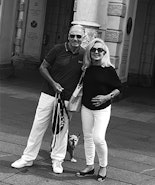 Uschi & Hans Priller
Baden bei Wien, Austria
We got to know RINGANA in Hartberg at the beginning of 1999 during a tour of the laboratory and were instantly won over by the corporate philosophy and the products. We also realised that the founders, Ulla and Andreas, had had the right idea at the right time. After studying the marketing plan, we saw the unique business opportunity open to us as RINGANA Partners. We have been at Target Level 10 for some years and currently with an enthusiastic international RINGANA team of 24,000 Partners. Our average monthly team turnover is 3 million euros. For us, it is still a daily pleasure to win people over to the unique RINGANA philosophy. In 2020 there will be 100,000 RINGANA Partners – we're certain of that – because RINGANA produces the freshest skin care products and supplements in the world, and the associated recommendation marketing is entirely in keeping with the zeitgeist. That is our strength.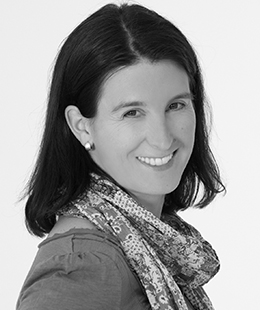 Tanja Doboczky
Klagenfurt, Austria
I – 42 years young, married and the mother of three children – got to know RINGANA when I was on maternity leave with my second child. I was looking for a sustainable business with which I could work flexibly from home. My aim was to earn additional income of € 400. I enjoyed working with RINGANA so much that we decided to have a third child. With RINGANA, I was able to look after my children at home and work on my career at the same time. In 2010 I decided to make myself completely independent with RINGANA, and I meanwhile have a team of over 5,000 Fresh Partners in Europe. I have reached the highest Target Level 10 and my monthly commission statement is between € 50,000 and € 60,000. Today I live with my family in personal and financial freedom, something I couldn't even have imagined a few years ago.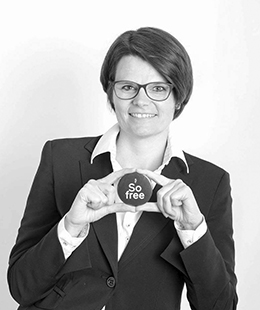 Edith Sieberer
Kitzbühel, Austria
Starting off as an enthusiastic customer, I had been a part-time RINGANA Partner since 2001. In 2009 I decided to pack in my job as a cruise director, and to devote myself 100% to my customers and team-building. Spreading the idea of RINGANA as a lifestyle, as an opportunity for a better life across borders was and remains a matter close to my heart. I have therefore made it my mission to open up the Italian market. At the moment I have an international team spread across 14 European countries. Freedom in every area is the end result of focused work. The freedom to decide where I work and with whom, the freedom to choose my own working hours, and financial freedom are all important parameters in my life. I am at Target Level 10 and I am delighted with this recognition. I am proud and grateful to be part of the great, forward-looking RINGANA Vision.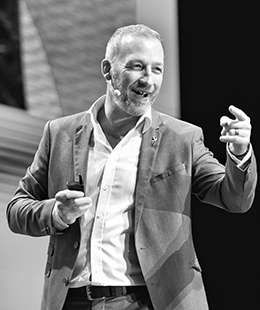 Sascha Soriat
Mondsee, Austria
It is now over 6 years since I felt a powerful urge for change. I was simply longing for a more fulfilled, better life. A fateful event – the loss of my company data – was what ultimately led me to attend a fresh_up in Salzburg that same evening. From the first moment, I was profoundly enthusiastic and felt a close connection because of the values that RINGANA embodies. It is simply this sensible and intelligent approach that so inspires and enthuses people. It generates trust and allows us to live out real values together. I realised relatively quickly that this was the company I had always been looking for. I made a clear decision and set myself the goal of building up a successful and sustainable business with RINGANA as a partner. Today I lead a team of over 3,000 Fresh Partners all over Europe; I reached the highest level of our career plan in 2017, and I lead an autonomous and independent life. From my point of view, RINGANA offers the ideal framework for each one of us to develop our personalities, and thus to become aware of our talents and potential. Genuine, lasting success is a question of personal development. If you recognise that, the world's your oyster!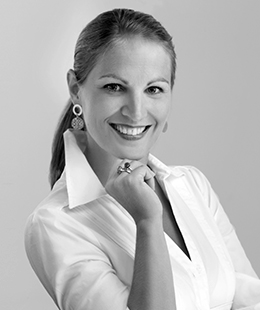 Bettina Schmid
Vienna, Austria
My name is Bettina Schmid. I was a self-employed nutritionist for ten years. When I got to know RINGANA in 2012 I wasn't actually looking for anything new. But right from the start, I recognised three important things: 1. Austrian company with a USP; 2. A unique philosophy; and 3. Earning green money ethically. I saw the great potential in that and immediately became a Partner. I was quickly able to win lots of people over to our philosophy and that's how I built up a Europe-wide team. I have been working full-time with RINGANA since the beginning of 2016 and, together with my team, I reached the highest career level in the company in December 2017. With RINGANA, I have been able to lastingly improve life not only for myself and my family, but also for many people and families within my team.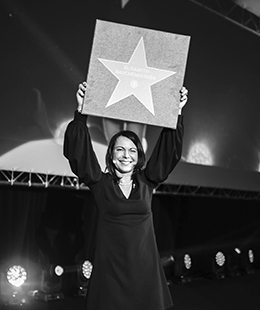 Elisabeth Rauchenberger
St. Veit im Pongau, Austria
2012. My search for natural skin care ended with my discovery of fresh skin care from Austria. As an enthusiastic user of the products, I gave in to the urging of my mentor and attended the Summer Academy in Loipersdorf. Having recognised the good sense, the potential and the prospects of the RINGANA business model, I made a clear decision to reach Target Level 10. From vision to mission: immovably, and full of enthusiasm and determination, I followed the concept in small but consistent steps, reaching my goal in December 2018 .Within those 6 years, I created a new way of living for myself and my family. Today, we can first and foremost live MORE of everything: time, money, autonomy, creativity and travel. The RINGANA sales model is in tune with the 21st century: work smart – not hard, with sense and passion. I am convinced that in 2020 with 100,000 Partners we will be creating added value on many different levels.
Stefanie Schussmann
Klagenfurt, Austria
I got to know RINGANA in August 2014 – at the fresh age of 26 – and I instinctively knew that this was my route to an autonomous life, where I would choose the hours I worked, and which offered me the chance of financial freedom. The respectful way people work together throughout the company and the sales network, the equal opportunities for all sales partners, and the fair, transparent marketing plan won me over right from the start. In December 2017 my team and I reach the highest Target Level 10 in the RINGANA marketing plan, in the record time of only three-and-a-half years. In my day-to-day activities, it is the working together, the creation of shared visions, and the joy, lightness and even magic, that are most important. The RINGANA idea and philosophy have shown me that life offers so many more possibilities than we can imagine – and this is the idea that I want to pass on to other people through the Fresh Partnership.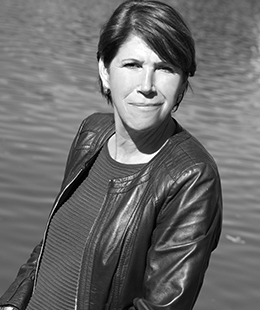 Susanna Dütschler-Imboden
Buchs, Switzerland
It was always my dream to have a free, independent life. That didn't work out entirely in professional terms as a qualified business manager and kinesiologist because I was always giving away my time in exchange for money. With RINGANA, I've built up a free life for myself. I can use my talents and skills for my business. What I particularly like is guiding others to freedom by making them part of a great vision. After all, who doesn't want to do a meaningful job? Work that leaves us time to live? I would also like to achieve something with what I do by showing people that they have the right to a free life with financial freedom. I'm showing them how it's done: I am now at Target Level 9 of 10, and it is only the beginning of long-lasting success.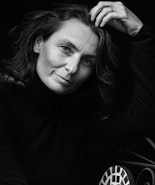 Ulrike Priller-Dressler
Reidling, Austria
I have been a RINGANA Fresh Partner for 21 years and I am absolutely convinced that in the present day we not only have to play many roles and meet many challenges, but we can also try out many different paths in life. That is why I am not only a mother and wife, but also an organic farmer, philosopher, RINGANA Fresh Partner and former professional tennis player. For me, success means that I can see a meaning in my work and that I take pleasure in doing it, that I can develop myself and always have the chance to make a career while still enjoying a fulfilled and happy life with my friends and family. Since my RINGANA partnership doesn't put me under any obligations, the work has always adapted itself to my life and my means. I have been able to build up a life for myself with RINGANA which has allowed me, as a woman, to be financially strong, independent and free.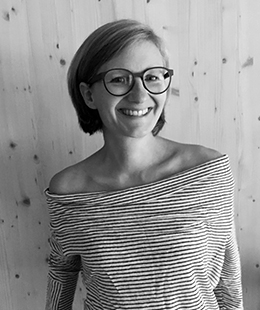 Barbara Ortner
Lienz, Austria
My name is Barbara Ortner. I am 43 years young, the mother of 2 children, and an interior designer. In April 2015 by coincidence – if there are such things as coincidences – I came across a Facebook post with the words "SO FREE". Because I was curious, I contacted the unknown person who had posted it. After she had told me about RINGANA, the sustainable and ethical philosophy of this successful Austrian family business and its unique fresh products, I immediately signed up online as a Partner without even having tested a single product. That was the best career decision I have ever made. I grasped the business concept very quickly and realised that it gave me the chance to build up an autonomous life for me and my family, and that I could make a contribution to sustainable and ethical consumption. With great pleasure and a clear goal in mind, in recent years I have been able to acquire an international team of 550 people, have developed myself, have got to know lots of wonderful new people, and I'm successful in that I am helping other people to be successful as well. That's how I've managed in this short space of time to be "so free" – independent, but risk free and now, as a mother living in the country with a 5-figure monthly income that is constantly growing, I am unspeakably grateful. I have lots of time for myself and my family, and I want to enable lots of other people to have that too. That's why my team will be an important element of the RINGANA Vision of 100,000 Partners in 2020.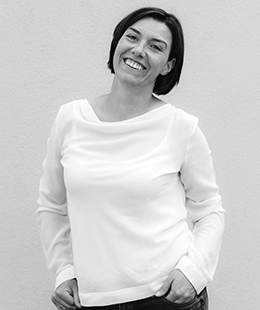 Christiana Scheibl
Pfaffing, Austria
I am Christiana Scheibl. Born in 1977. I am happily married to my husband, Reinhard. We live with our 3 boys (13, 8 and 6) in Pfaffing in beautiful Upper Austria in a house surrounded by nature, with a couple of animals and a big garden. My grand passion is for doing something that moves me and others, and with which I can make a contribution to a healthier, better world. Naturally, if at the same time I can also fulfil my own dreams (more time for the family, holidays, etc.), that's absolutely perfect. It is also exciting to invest in people and to become successful together. I became a self-employed RINGANA Partner in 2010, alongside looking after my then 2 children, and my main job in HR. After only 4 years of building up my team, I gave up my job and since then I have been working "full-time" with RINGANA. I am at home when my children get back from school but I am still actively working on the European expansion, and already have 1,800 team Partners in numerous European countries. And what's truly wonderful – there are more every day! What personally makes me happiest, is that I really can choose my own working hours and that, as a woman with 3 young children, I can enjoy an income that would be difficult to earn in the "normal" working world.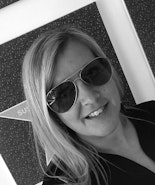 Sonja Weinländer
Graz, Austria
I see my work as an ingenious way of helping other people to also achieve a life of complete financial and personal freedom, such as the one RINGANA allows me to lead. For me, this opportunity is so unique because, as a mother of three and a jurist, it was previously virtually impossible for me to satisfactorily reconcile career and family. With RINGANA I can be successful and financially free; I can constantly develop myself – and I still have time for my family. Where else can you do that? Far too many women find themselves in a trap: they have to decide between career and family, and they have no idea that there are other options open to them. What really drives me is sharing our ingenious business opportunity with the world, dismantling prejudices, and helping anybody who wants it to have a better life. I have reached the highest career level and I've built up a strong, international team which, by the end of 2020, should have 3,000–5,000 Partners and managers in every country in Europe. I am getting very closely involved in our European expansion and am actively supporting the new markets, so that I can give RINGANA back a little of what I've been able to build up for myself thanks to this ingenious business.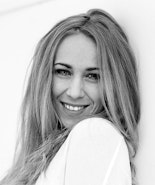 Michelle Langner
Rutesheim, Germany
My name is Michelle Langner and I'm 32 years young! I live in a little town near Stuttgart with my partner Oli, my son Finn and 4 four-legged friends. I came to know and love RINGANA through a dear friend. Then in April 2018 I signed the Partner application and had the huge need to share these wonderful products with the world. It became clear to me very quickly that I enjoyed not only customer care, but also the teamwork. That was how I managed to reach Target Level 10 with my team within one year. I love motivating people and helping them to find their strength. In the meantime there are almost 400 Partners on my team and I'm happy every time that the individual Partners achieve their first successes. That's what makes me happy; it fulfils me to be happy with others when they develop personally and surpass themselves. That delights me.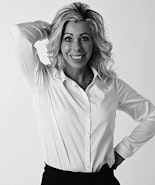 Daniela Geiger
Altenfelden, Austria
Target Level 10 after not quite 3½ years, in my 40th invoicing month, and with a total of around 700 team Partners. It's possible. When I started out as a Fresh Partner, I only wanted to get the products cheaper for my own consumption. Gradually I fell in love with the products and fully understood the RINGANA philosophy and how much lifeblood the company has invested in it. You can't really see that at the beginning – you grow into it, so to speak. But once I recognised it, there was no stopping me from sharing my boundless enthusiasm with my team and customers. I love the RINGANA business which allows everybody to choose when, where, how much and with whom they work. Aside from that, I leave a green footprint, and help people whom I like to achieve greater wellbeing, simply by talking to them about RINGANA and the products, sharing my enthusiasm, and providing individual advice. For me, this is lifestyle and self-realisation. Working WHEN, WHERE, HOW MUCH and with WHOM I want – I love it! Entirely in keeping with the motto "Be yourself, it suits you best".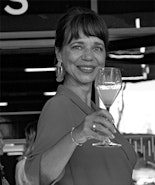 Nicole Ines Harnisch
Berlin, Germany
Target Level 10 – in exactly 4 years with a 555-strong team of wonderful RINGANA PEOPLE – that is the highlight of my career, and an opportunity that came just at the right moment for me at the age of 50+ (with no pension provision). When I got to know the vegan skin care products in 2015, I was initially sceptical. Is it really possible to earn good, ethical money with a green, ingenious idea, while being happy, developing personally, having a self-determined life, and real teamwork? Yes! It is! Today I am enjoying that free, self-determined life and a growing five-figure income. What I love so much about being a RINGANA Partner is that I achieve and grow my success when I guide and encourage others to their success. And what makes me happy every day is that it is also good for the environment, and a fair business that's in tune with the zeitgeist. I am particularly proud of the fact that my team in Germany is making an important contribution to achieving the RINGANA Vision 2020.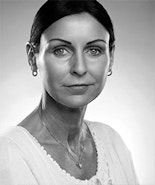 Jane Cremer
Fredersdorf-Vogelsdorf, Germany
December 2016 – happy and contented, I wasn't looking for anything new at all, when I suddenly came across RINGANA. After closely examining the products and the ingenious marketing plan, I instantly realised: THAT'S FOR ME! I made the best decision of my life, and simply got started. It could be good, I thought to myself – but it turned better than I could ever have dreamt. Now in August 2019 I have reached the highest Target Level. I invest a lot of passion and hard work into leading a very successful team that currently has 500 Partners, and I have the privilege of leading a financially free and completely self-determined life. I am often asked why I chose RINGANA. For me it is an absolutely worthwhile, forward-looking and innovative activity. Success is… when you do what you love and love what you do. I am grateful for it every day and am looking forward to whatever's coming my way.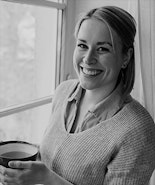 Diederike Weit
Greifswald, Germany
My name is Diederike Weit. I am 24 years young and live with my 3 children (aged from 1 to 4) in northern Germany. I have been familiar with sustainability, conserving resources, respect for flora and fauna and environmental conservation since my earliest childhood. I grew up with these values, and I have been passing them on to my children right from the start. It was obvious that RINGANA would come into my life sometime. I was introduced to RINGANA in October 2018 and naturally fell in love instantly with the story, the philosophy and the products. When I heard about the business idea later on, I saw and recognised this as my opportunity for a life of financial and personal freedom. I am a totally committed mother – but also a businesswoman. Now I can be both! My vision: to share this unique opportunity that RINGANA offers with other mothers, and enable them to have an equally fulfilled and contented life. My wish is to have even more happy and strong women around me. I see myself as a person who offers others an opportunity. I am curious about where my RINGANA journey will take me, and I'm really looking forward to the coming weeks, months and years.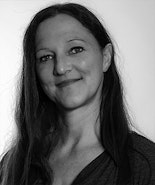 Barbara Thormählen
Ahrensburg, Germany
I started looking for a small part-time job two years ago help out my husband, who's often away in his job as a cameraman, and that's when I came across RINGANA. As a mother of two children and a yoga teacher I was quickly impressed by its philosophy and vision. I've since had great fun building up a great team. I'm currently the breadwinner of the family to the tune of EUR 3,000 a month and am passionate about helping others to realise their goals and dreams. RINGANA is an attitude towards life, I think – a dynamic way of approaching life by being pro-active, by taking on self-responsibility instead of just being passive and letting things happen to you.