Every day we are under pressure to perform at our best whether it's at work, with our families or in our free time. No wonder that we sometimes feel drained. The natural shot with its fruity and piquant flavour contains bioactive, stimulating plant substances. RINGANAchi__ is the perfect alternative to coffee and can be enjoyed as a pick­me­up during the afternoon slump or when we're partying.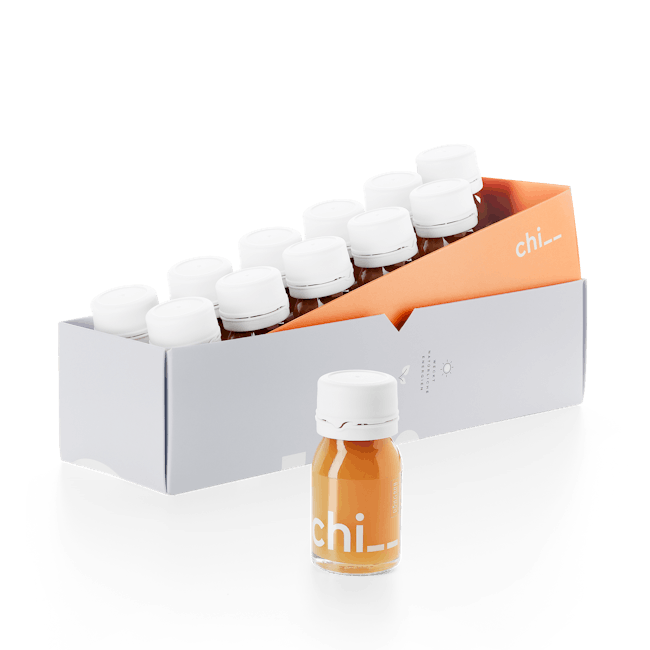 Food supplement with natural caffeine and Vitamin C from acerola cherries.
INGREDIENTS
Black tea (water, 0.13% black tea extract), pineapple juice powder, isomaltulose*, lemon juice powder, dextrose, acerola cherry powder, D-ribose, stabiliser: gum arabic, fructose, maca root extract, rosemary extract, ginger extract, 0.25% caffeine, acidity regulator: lactic acid, ginseng root extract, vinegar powder, L-theanine.
*Isomaltulose is a source of glucose and fructose
NUTRITIONAL INFORMATION
DD = Daily dose
per DD
(30 ml)
% NRV°
per DD
per
100 ml
Nutritional information
 
 
 

Energy

291 kJ

70 kcal

–

–

970 kJ

232 kcal

Fat

of which saturates

0 g

0 g

–

–

o g

0 g

Carbohydrates

of which sugars

16 g

12 g

–

–

54 g

40 g

Fibre
0.3 g
–
1.1 g
Protein
0.2 g
–
0.7 g
Salt
0.03 g
–
0.11 g
Vitamins

Vitamin C from acerola cherry powder

72 mg

90

240 mg

Other ingredients
Palatinose™ (isomaltulose)


7.4 g

–

24.5 g

Dextrose  (D-glucose)

588 mg

–

2.0 g

D-ribose

515 mg

–

1.7 g

Fructose

335 mg

–

1.1 g

Maca root extract

331 mg

–

1.1 g

Rosemary leaf extract

contains rosmarinic acid

294 mg

16 mg

–

–

981 mg

54 mg

Ginger extract

contains gingeroles

257 mg

4 mg

–

–

858 mg

12 mg

Caffeine from coffee beans

83 mg

–

277 mg

Ginseng root extract

59 mg

–

196 mg

Suntheanine® L-theanine

28 mg

–

93 mg

Black tea extract

22 mg

–

74 mg
Vitamin C aids in energy-yielding metabolism and contributes to the reduction of tiredness and fatigue.
Suntheanine® is a registered trademark of Taiyo Kagaku Co., Ltd.
° % NRV = % nutrient reference value according to the Food Information Regulation 
V 4.0
A product's ingredients may change over the course of time. If you want to know for sure what a product contains, the respective product packaging provides a list of ingredients.
 Vitamin C from acerola fruit powder stimulates natural energy and helps to reduce tiredness and fatigue. Maca root extract is a source of energy and helps to maintain vitality. Ginger contains pungent compounds and refreshes. Isomaltulose ensures that blood sugar levels rise less than they do when we consume foods containing sugars. Rosemary leaf extract has an antioxidant effect and helps give us a feeling of vitality. L­theanine prolongs the effect of caffeine.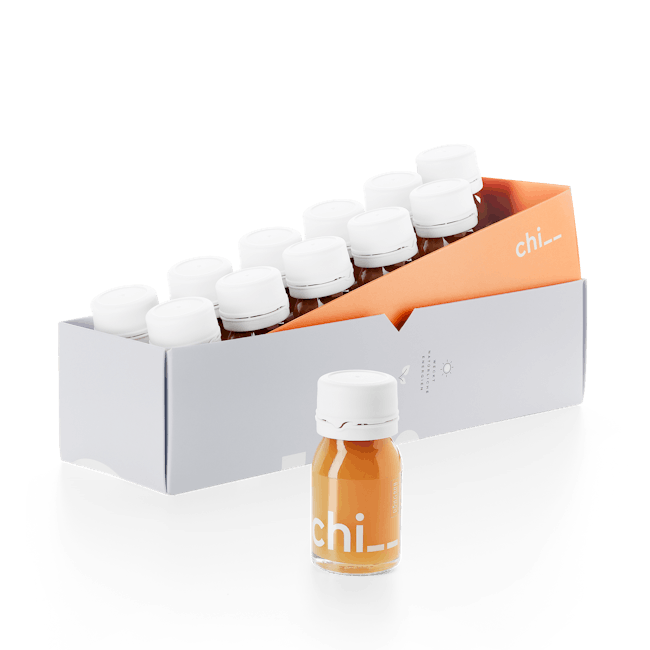 RECOMMENDED CONSUMPTION 
1 bottle RINGANAchi_ _ (30 ml) per day. Shake well before use.
TIP: RINGANAchi_ _ can be enjoyed on its own, with still or sparkling mineral water, hot or cold – simply create your own refreshing cocktail!
IMPORTANT INFORMATION
The stated recommended daily dose must not be exceeded. Food supplements should not be used as a substitute for a varied and balanced diet and a healthy lifestyle. The product is designed for adults and should be stored out of the reach of young children. High caffeine content. Not recommended for children or pregnant or breast-feeding women (83 mg caffeine/30 ml, 277 mg caffeine/100 ml).
RINGANA DRINKS are not a medicinal product, and are not intended to replace consultations with your doctor. RINGANA DRINKS are not intended to treat or cure diseases. If you are taking prescribed medication, suffer from health problems, or are breast-feeding or pregnant, consult your doctor before consuming RINGANA DRINKS.
RINGANA DRINKS must not be passed on separately to third parties.
Do not store above 25°C.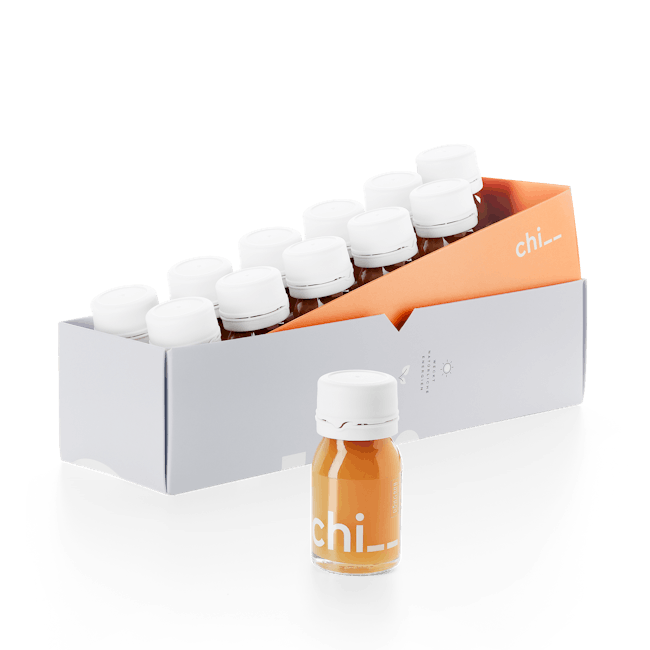 THIS IS AN AWARD-WINNING PRODUCT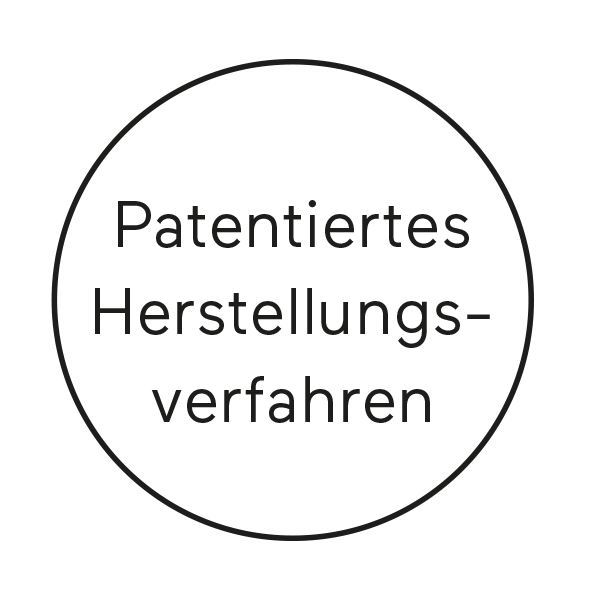 Patentiertes Herstellungsverfahren