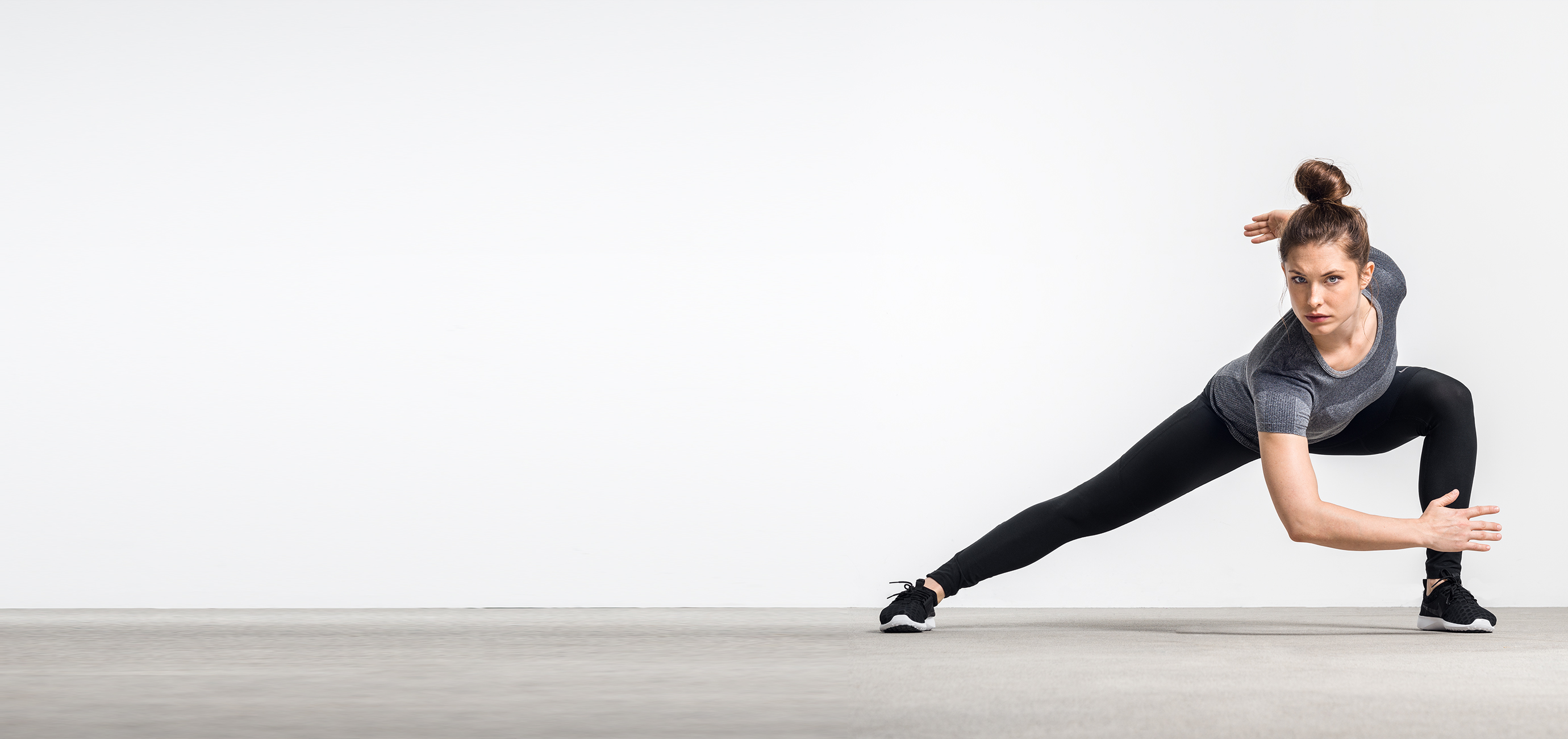 Good to know
Get more movement into your everyday life. Climb the stairs instead of taking the lift; walk more and leave the car at home now and then. All of these activities help to train strength and stamina, and reduce body fat.
The joints in the human body work like hinges – they need to be looked after and protected to preserve their functions. An adequate supply of nutrients to the entire musculoskeletal system is therefore essential. CAPS move's special formulation helps to preserve mobility and give you more lightness in everyday life.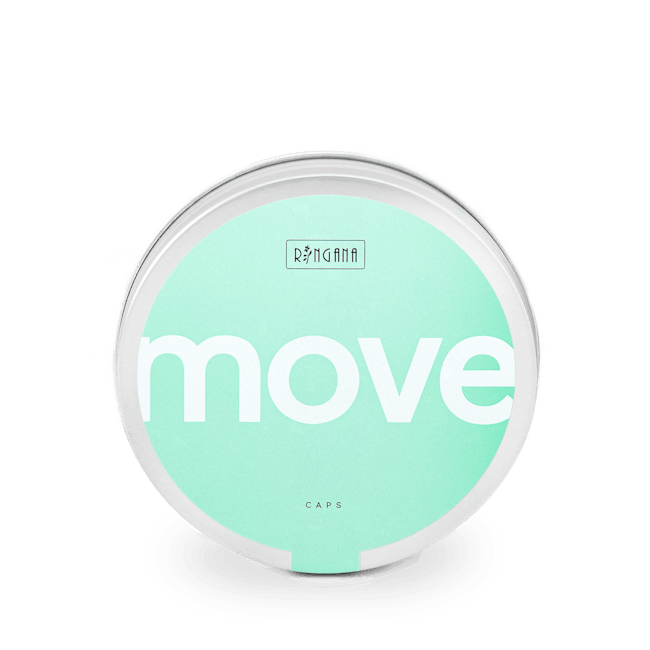 Food supplement with plant extracts and calcium from the algae Lithothamnium calcareum.
INGREDIENTS
Methylsulfonylmethane, lithothamnium calcareum algae powder, hydroxypropyl methylcellulose (capsule casing), frankincense phospholipid complex (Boswellia serrata extract and soya lecithin), curcuma phospholipid complex (curcuma extract and soya lecithin), field horsetail concentrate, papaya extract, avocado and soy extract.
NUTRITIONAL INFORMATION
DD = Daily dose
per DD
% NRV° per DD
Standardised active substances
OptiMSM® Methylsulfonylmethane
1000 mg
–

Lithothamnium calcareum algae powder

contains calcium

800 mg

240 mg

–

30

Avovida®  frankincense phospholipid complex

contains triterpene acids

500 mg

125 mg

–

–

Meriva® curcuma phospholipid complex

       contains curcuminoids

240 mg

43 mg

–

–

Field horsetail concentrate
240 mg
–

Papaya extract

       contains papain

150 mg

200 FIP

–

–

 Avovida® Avocado and soy extract

50 mg

–
Calcium is needed for the maintenance of normal bones and contributes to normal muscle function.
OptiMSM® is a registered brand of Bergstrom Nutrition. Casperome® and Meriva® are registered brands of Indena S.p.A., Italien. AVOVIDA® is a registered brand of Cyvex Nutrition.
° % NRV = % nutrient reference value according to the Food Information Regulation 
V 7.2
A product's ingredients may change over the course of time. If you want to know for sure what a product contains, the respective product packaging provides a list of ingredients.
Turmeric extract encapsulated in soya lecithin promotes joint and bone health and is 29 times more efficient than conventional turmeric extract. Calcium from Lithothamnium calcareum alga helps to preserve bone mass and plays an important role in muscle function. A frankincense­phospholipid complex provides valuable triterpenic acids (a type of Boswellic acid). They keep joints supple and promote mobility.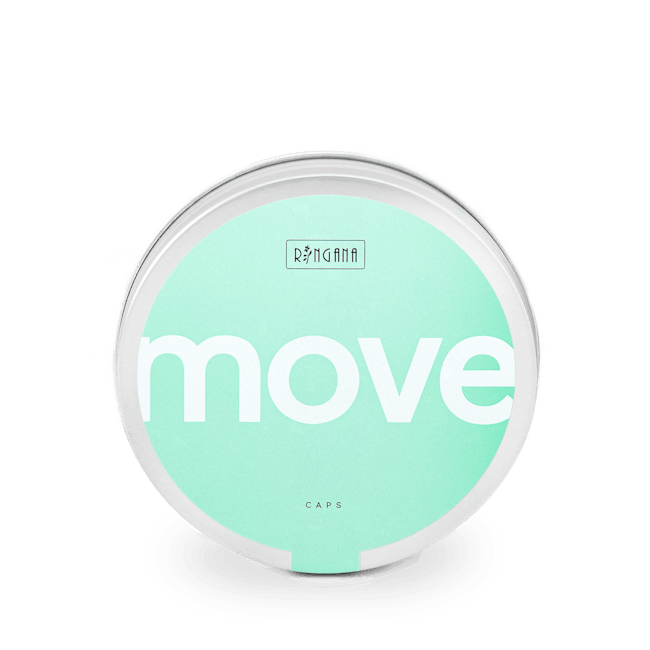 RECOMMENDED CONSUMPTION
Daily dose: 6 capsules daily. For optimum digestibility, best taken at mealtimes with a little water (non-carbonated).
IMPORTANT INFORMATION
The stated recommended daily dose may not be exceeded. Food supplements should not be used as a substitute for a varied and balanced diet and a healthy lifestyle. The product is designed for adults and should be stored out of the reach of young children.
RINGANA CAPS are not a medicinal product, and are not intended to replace consultations with your doctor. RINGANA CAPS are not intended to treat or cure diseases. If you are taking prescribed medication, suffer from health problems, or are breastfeeding or pregnant, consult your doctor before taking RINGANA CAPS.
The product is dry, and should not be stored above 25 °C. CAPS may not be passed on to others. Due to the particular properties of certain ingredients, there may be some discolouration or spotting of the RINGANA CAPS. Packaging made from environmentally friendly tinplate.
Every batch is tested for anabolic steroids and stimulants by a world-leading laboratory in the analysis of doping substances in food supplements.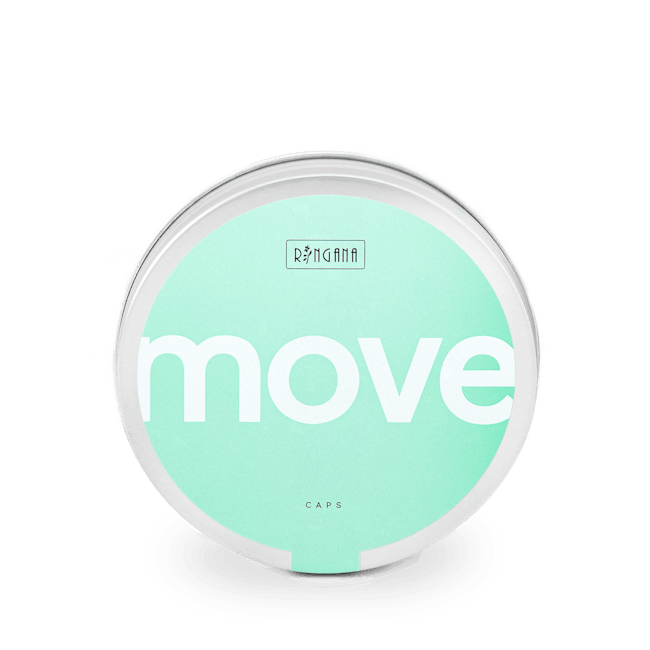 THIS IS AN AWARD-WINNING PRODUCT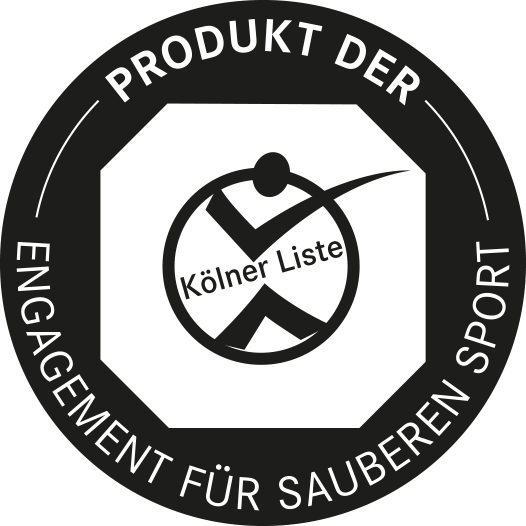 Kölner Liste