Once the temperature starts rising again and we see the sun more often, it's time for annual spring cleaning. Ideally we should start with ourselves, and treat our bodies to a little break. To get the organism back into balance, RINGANA has developed a simple concept with natural products that reignites the energy turbo, and can be wonderfully integrated into our daily lives.
Don't get too sour
We get "sour" because of our lifestyle sins such as too much stress, alcohol, smoking, too little movement and, above all, an unhealthy diet. This comes as a result of metabolising food where either acids or alkalis are produced. Modern eating habits with too much meat, eggs and cheese – or rice and pasta – generally lead to too much acid. On the other hand, foods such as vegetables, fruit and potatoes and, paradoxical as it may sound, lemons – produce alkalis.
That restores our balance
Take a break from stimulants such as alcohol, nicotine or coffee. One first-aid measure against overacidification is a feel-good cure with RINGANA PACK balancing. The name says it all: the veggies-to-go shake promotes a good acid-alkali balance. How does it work? With loads of natural talents! Our greenie consists of finely ground, organically cultivated buckwheat sprouts. The B Vitamins are absorbed by the plant during the germination process and are therefore built-in to the natural plant structure. Despite the similarity of their names, buckwheat is not related to wheat, so the product contains no gluten. It does however contain folate (the natural, and more bio-active form of folic acid), Vitamin K2 from bacteria obtained through biofermentation, Vitamin E from rice husk extract and Vitamin D from mushroom powder.
How to use
Dilute the content of one sachet with water once a day – ideally using the RINGANA Glass Shaker with PACK Shaker Ball. The innovative mixing technique based on the way a whisk works, ensures not only an extra-creamy, non-lumpy texture, but the valuable ingredients are perfectly solubilised and mixed. Incidentally, PACK balancing is a great way to kick-start your wellbeing after a heavy night.


Making us lighter
Our infusion, RINGANAdea_ _, combines pure, natural ingredients into a highly concentrated drink. Mate leaf extract supports the body with weight control. Rosemary extract stimulates fat burning. Prickly pear fruit juice powder with betalains helps to balance glucose levels which in turn helps to control appetite.
How to use

Simply infuse one bottle of RINGANAdea   with 0.75 l hot or cold water and drink it throughout the day – ideally from the RINGANA Soulbottle. This sustainable glass bottle is toxin and plastic free. In addition, for every bottle sold, we donate 1 euro to a drinking water project. One pack of RINGANAdea_ _ is ideal for a 12-day cure.


Did you know?
Plant substances vary greatly in quality. The weather or soil, growth and harvesting conditions all have an impact on quality. So, depending on the commodity supplier, products such as buckwheat germ extract or rosemary extract can contain very different amounts of active ingredients. That is why RINGANA uses standardised substances. This means that a raw material must always have the same active ingredient levels.
All RINGANA products can be easily ordered on www.ringana.com.
The RINGANA "lightweights"
PACK balancing
For good acid-alkali balance
26 x 260 g sachets


RINGANAdea_ _
Stimulates fat-burning
12 x 360 ml shots


RINGANA Glass Shaker
No more lumpy PACK Shakes
500 ml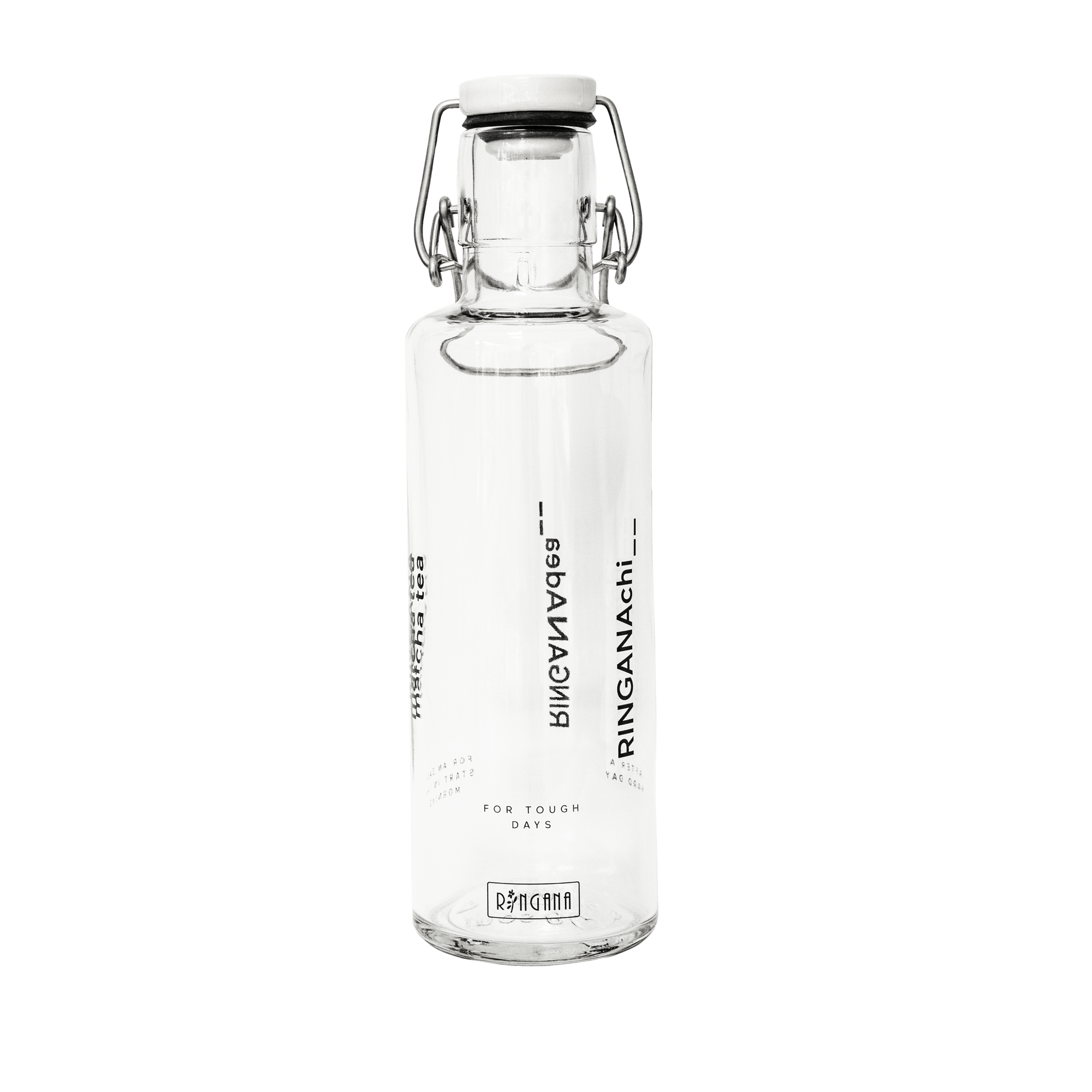 RINGANA Soulbottle
Eco-friendly alternative to plastic bottles
600 ml